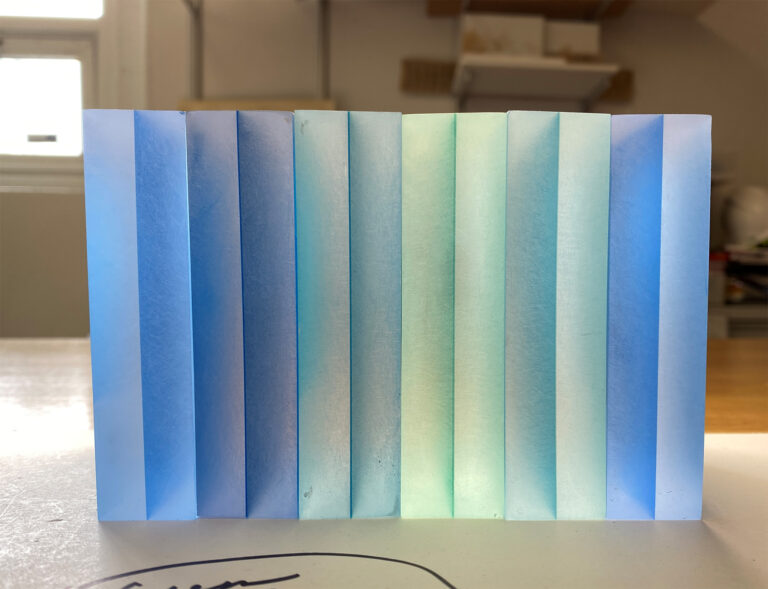 In Design: Material Research
For Boston Children's Hospital, our team is developing a unique resin lamination system that will clad the vent structures in the Wishingstone Garden and create a luminous structure at night.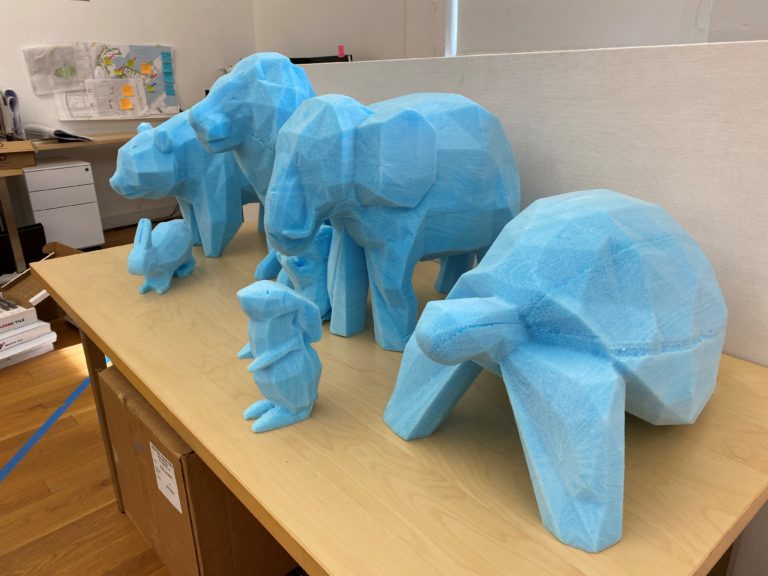 In the Studio: Mockups
CNC'd foam mockups of granite and cast bronze critters for Boston Children's Hospital.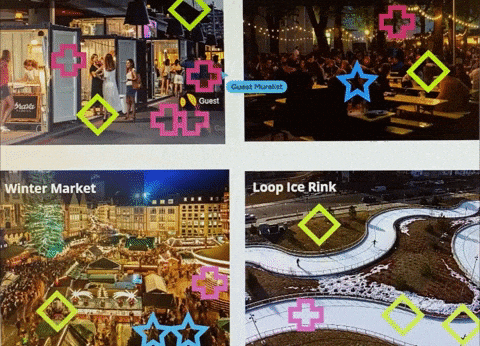 In Design: Remote Collaboration
We've been exploring new tools for collaboration during the pandemic to work together safely.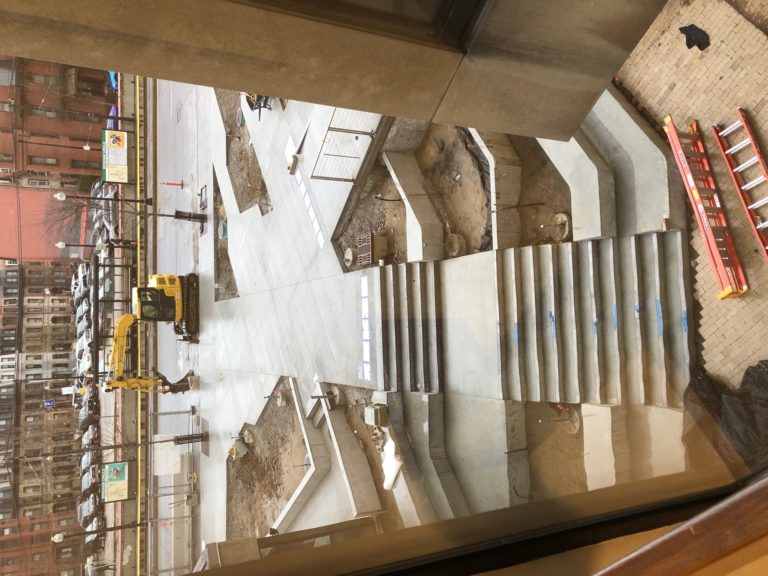 On Site: Construction
The new entrance to Harvard's Countway Library is starting to take shape!