It has been an incredible year at MYKD!  As we reflect on 2019- we want to share some highlights from this year, express thanks to new friends and clients, and look forward to projects that are going into construction in 2020.
winter
Children's National Hospital at Walter Reed
We kicked off 2019 with the design of a new 12-acre campus for pediatric research and clinical outpatient care in DC.  This human-centered masterplan builds on research that demonstrates improved health outcomes with the engagement of the natural world.  CNH will be a world class research facility and outpatient center that focuses on healthfulness.  [Image Credit: Elkus Manfredi]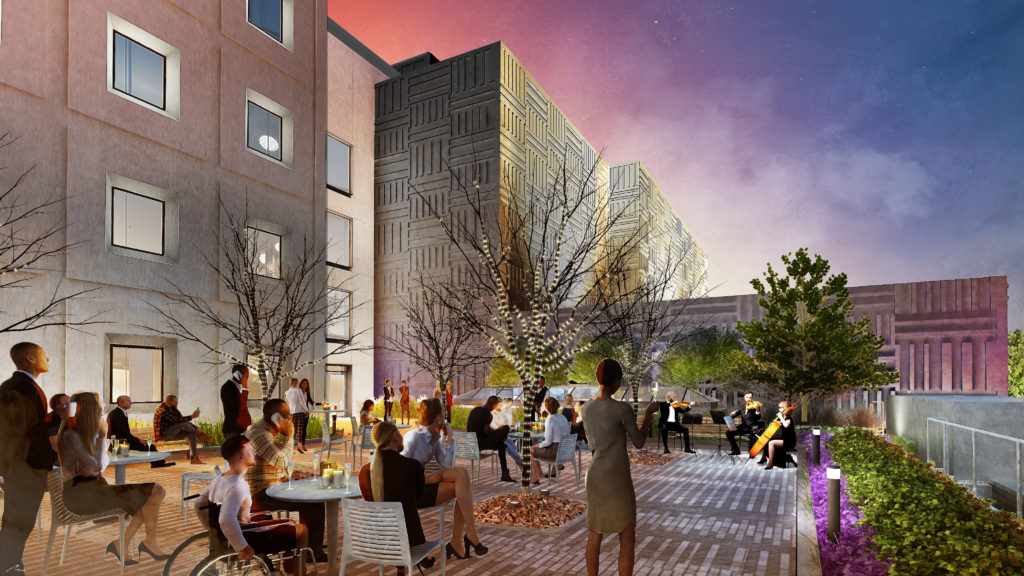 Tanja Waterfront
Inspired by local textures and rich Moroccan traditions, this masterplan and design  is envisioned as a vibrant destination in Tangiers, Morocco with a site design that is inspired by the rich history of this city.  From the jetty on this 80-acre site, visitors can see Gibraltar, Spain on a clear day.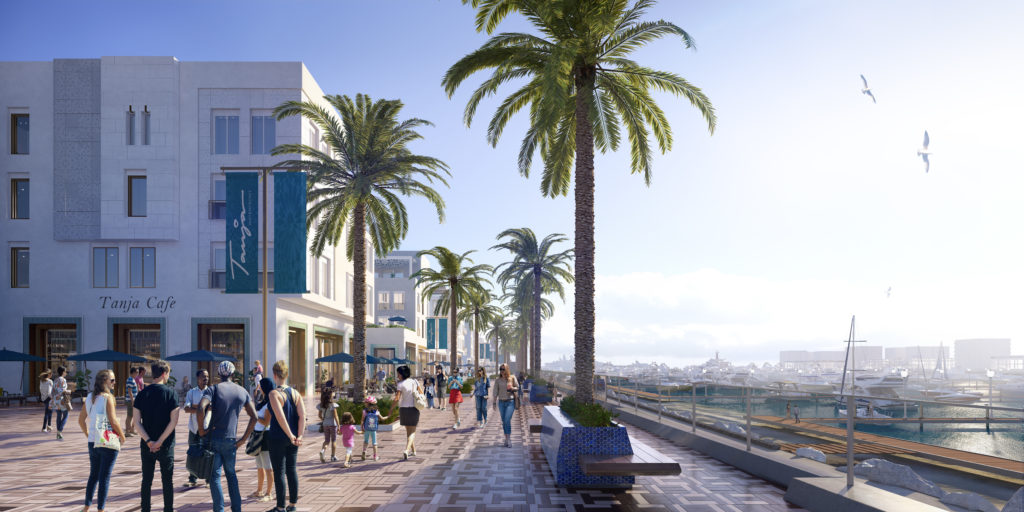 Detroit Institute of Arts + Midtown Detroit Cultural District
As finalists for this competition, we presented a master plan vision for Midtown's Cultural Center at the Detroit Institute of Art.  Our goal was to enhance the DIA's campus, connect it to its surrounding cultural institutions, and expand the neighborhood through an inclusive process.  Part of our plan was the creation of a central park that offers a diversity of uses throughout the seasons.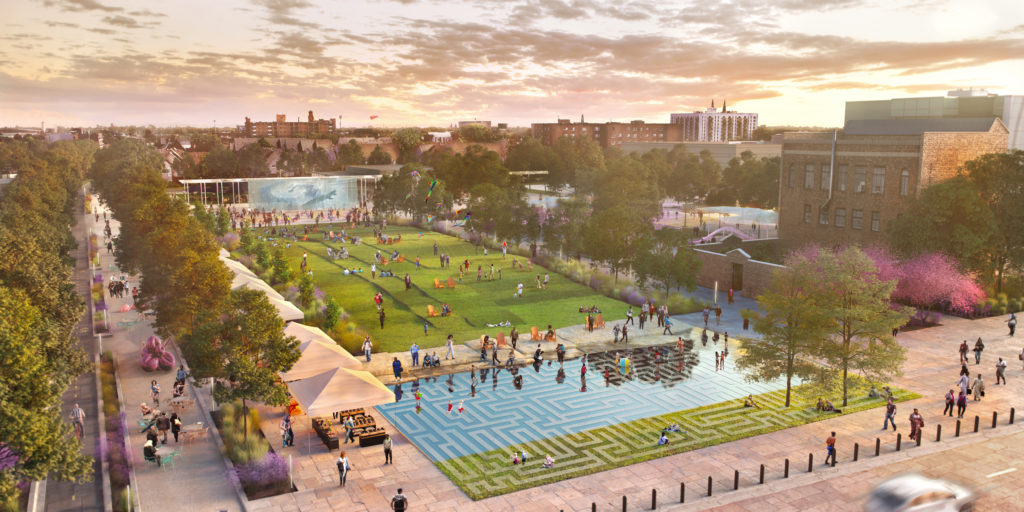 spring
Brookline Place Park
This year, construction began for Brookline Place Park. Pictured at the site are MYKD's Jess Hamilton, Project Coordinator and Bryan Chou, Associate Principal. Once complete, this location will create a family-centered, civic park that offers a new destination for Brookline Village and outpatient center for Boston Children's Hospital.  Health and wellness intersect with issues of resiliency on this brownfield site.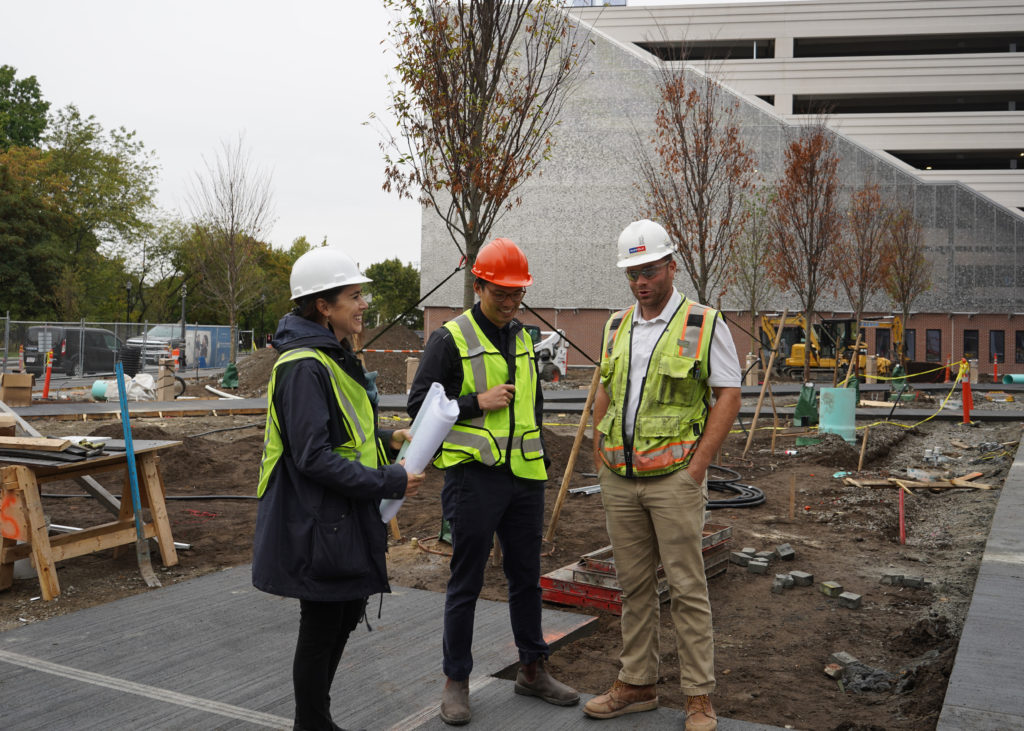 Trustees of Reservation Long Hill Open House
We hosted an open house and community workshop for the Trustees of Reservation's Long Hill and Sedgwick Garden sites. This 114-acre landscape includes a historic garden and home, community farms, and woodland walks. Attendees of this neighborhood event toured the grounds and shared their aspirations for the next phase of this important garden in a community workshop.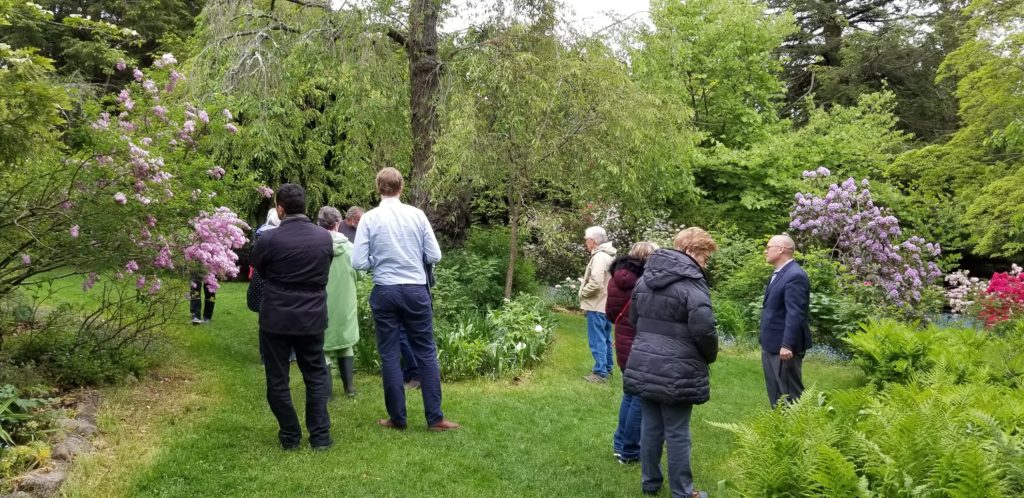 summer
Bal Harbour Waterfront + Jetty
Working with Bal Harbour, we have been developing a waterfront promenade that begins at Collins Avenue and extends to the nose of jetty.  Resiliency and marine habitat development  shape the redevelopment of this site.  From the nose of the jetty, visitors get a spectacular view of the horizon from sunset to sunrise.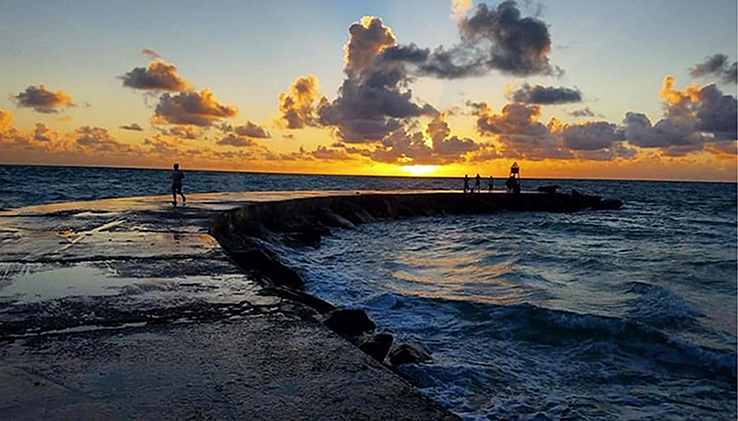 The Foundry Innovation Center
Alongside the City of Cambridge and MIT, The Foundry will become a self-sustaining center for creativity, innovation, and collaboration.  This art space focuses on adaptive reuse creating a fluid indoor/outdoor experience for the visual and performing arts, entrepreneurship, technology, and workforce education.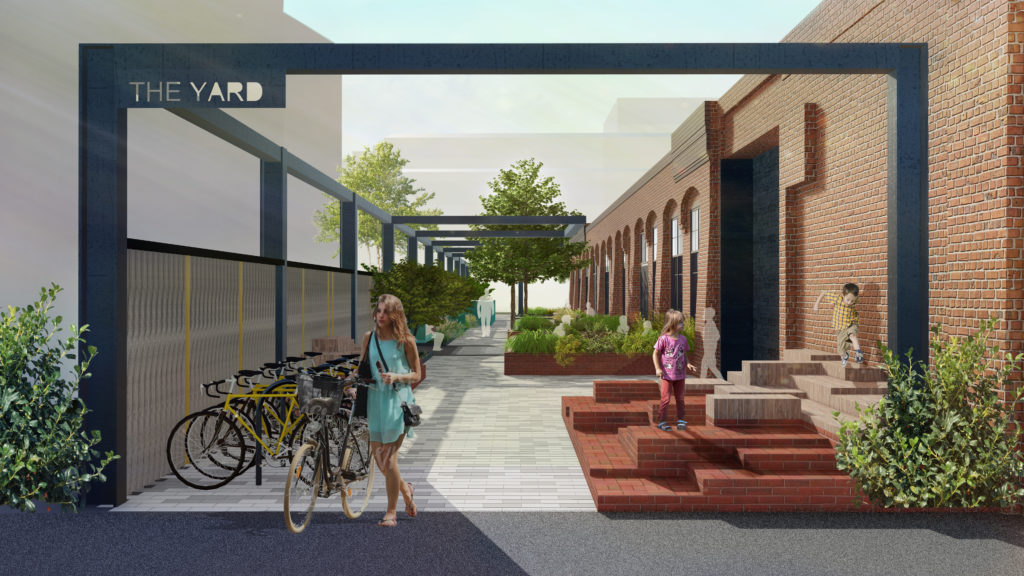 fall
Texas Medical Center
This 32-acre master plan and design in the heart of downtown Houston will create a new cutting edge innovation and research center for the life sciences.  At the heart of this civic destination is a central park that highlights resiliency and connects the Brays Bayou with this new mixed-use development.  Human centered design based on scientific research in environmental and human health and well-being shapes this project and creates a new paradigm for live, work and play in the city- one that focuses on health and wellness.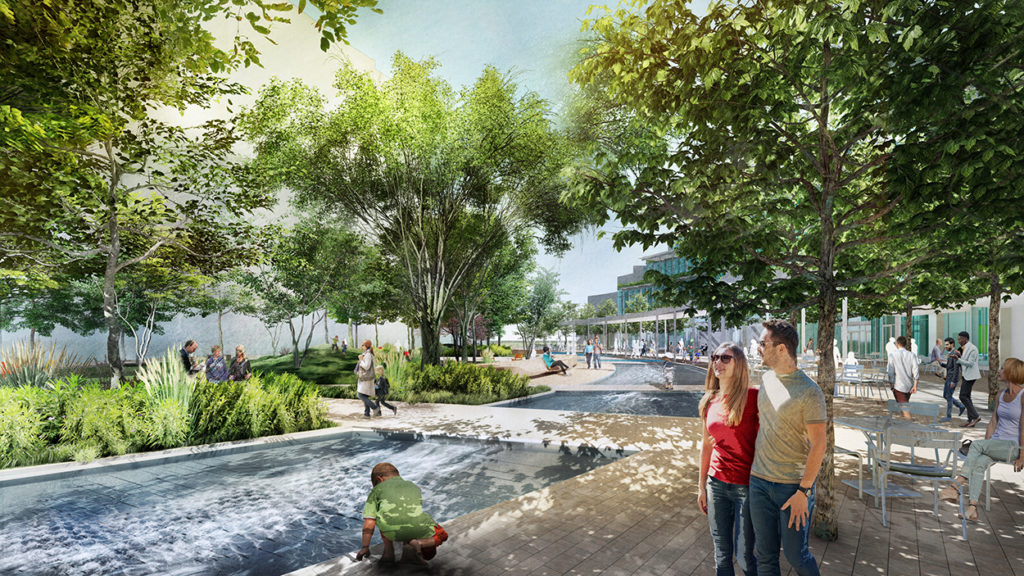 The McIntire Botanical Garden
Our master plan for the McIntire Botanical Garden received a National Honor Award from the American Society of Landscape Architects at this year's ASLA Conference in San Diego.  Throughout the year, we have worked closely with the MBG Board and Charlottesville community to create a garden that symbolizes healing and renewal.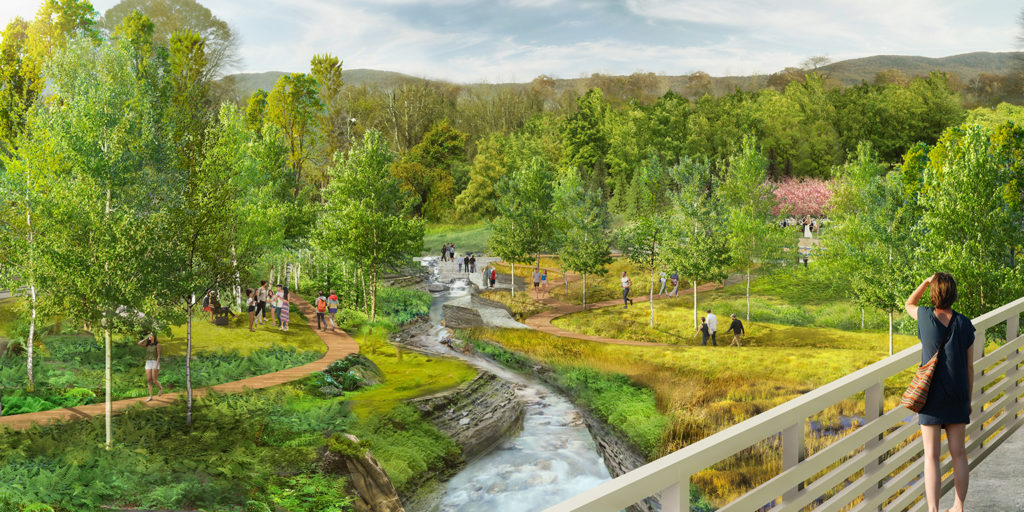 Student Extreme Design Challenge
At the ALSA Conference with Dumbarton Oaks, we hosted and judged a shark tank styled competition to showcase innovative student ideas in Landscape Architecture.  Thank you to the jury which included Walter Hood and Michelle Delk of Snohetta. We look forward to continuing the conversation in a colloquium at Dumbarton Oaks in the Fall of 2020.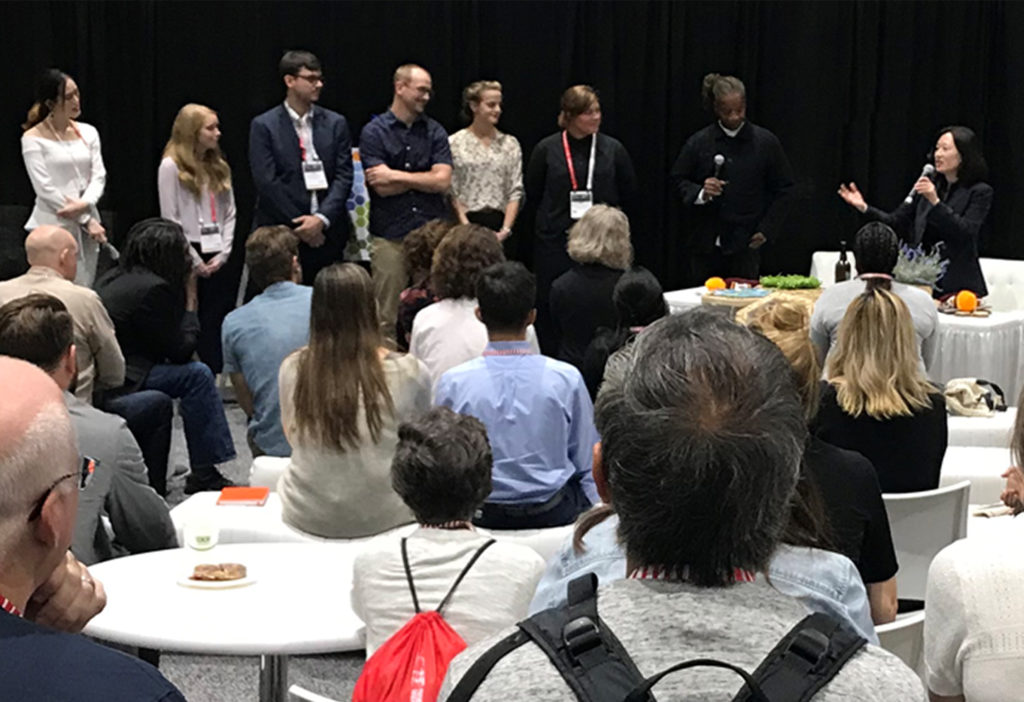 winter
Final Presentation for Bal Harbour
We are please to have received final approval from the Bal Harbour Council members this winter after a series of successful community workshops and immersive neighborhood engagement sessions.  The final design raises the elevation of the jetty and creates unique platforms with a diversity of natural materials that allows the community to engage the waterfront in new ways.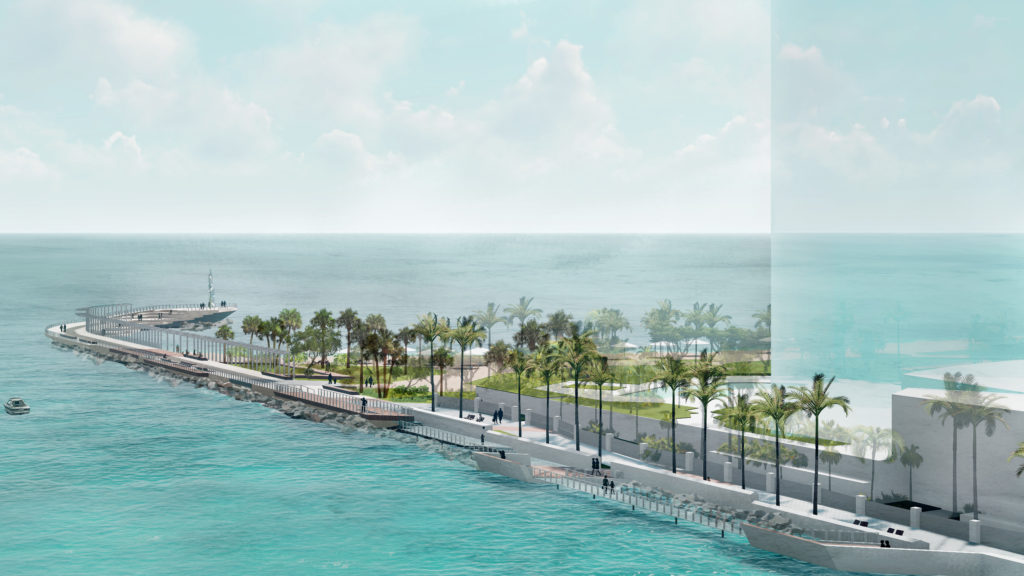 Trustees of Reservation: Long Hill + Sedgwick Gardens
In 2020, we will be continuing our work with the Trustees as we move into the design phase for a number of gardens within this property.  Our work with Maryann Thompson Architects has included historic research of the Sedgwick Gardens with recommendations to restore the original beauty of this house and garden.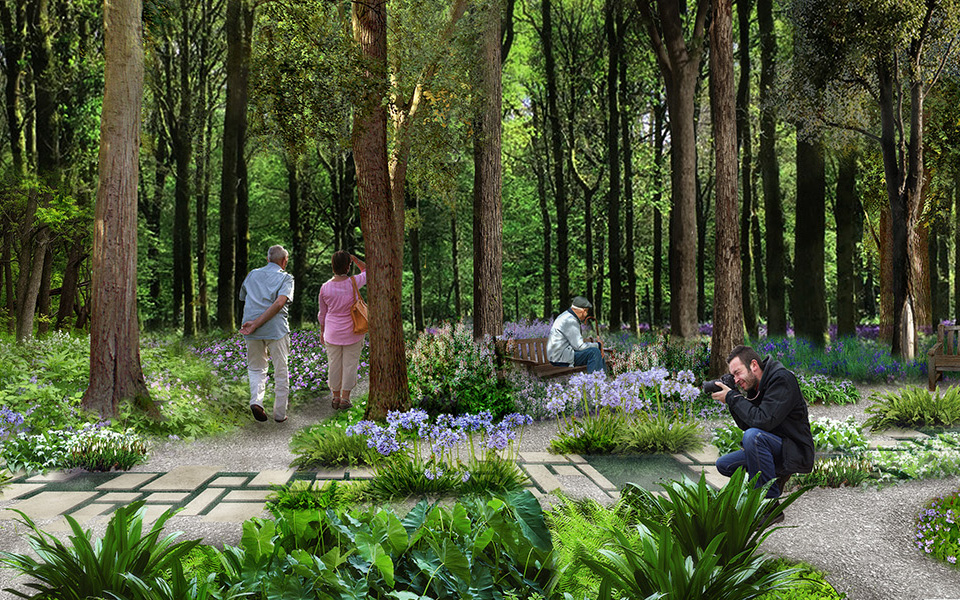 Best Wishes for 2020!

We want to thank our amazing team members for their talent and hard work- and send our best wishes to the communities and neighborhoods that we have gotten to know throughout the year.  We celebrate the visionary clients who we have had the great fortune to collaborate with this decade and whose insightful leadership helps us to be better designers!   We are looking forward to another amazing decade!